Know us
We founded EOSMX with a single purpose in mind -- to support, enhance and lead the EOS community in Latin America, starting with Mexico. As an EOS Block Producer, we will provide the EOS community with the following: A transparent governance. We are a group of technology enthusiasts who have a diverse skill set. The common thread that unites us is our belief that blockchain technlogy will provide the foundation for Internet 2.0. In 2015, the Mexican Institute for Competitiveness estimated money lost to corruption in Mexico to be $53 billion annually, or 5 percent of the country's GDP. Alternatively, other departments of the Mexican government such the Coordinación de Estrategia Digital Nacional (CEDN) and Unidad de Gobierno Digital (UDG) are taking postive steps to promote as well as adopt distributed ledger technologies. Transparency is an ideal that can be achieved through its inflexible application and EOSMX is committed to this end. A scalable infrastructure. We have experience providing both private and public cloud solutions to business customers in Mexico and Colombia. We are evaluating infrastructure requirements to ensure stability as well as scalability. Please stay tuned for a more technical post which will include our estimate of technical specifications, total expenditures and estimated scaling plan. An active presence in the EOS community. The success of EOS will be determined by its acceptance as the leading platform for Dapp development. With experience developing web applications, we can provide development courses to software engineers as well as C-level introductory courses to technology leaders in Mexico and the larger Latin American community.
A) Official block producer candidate name --> EOSMX
B) Location of company headquarters --> Mexico City, Mexico
C) Expected location of servers --> Mexico
D) Type of servers (cloud, bare metal, etc) --> cloud
Know our Team
Below you will find our team members with extensive experience in different fields of work. Our purpose is to be able to contribute our knowledge to the community and also find to ensure the success of EOS as a technology and as a community.
Peter Ostroske
Fabián Zapeda   |   Chief Architect
I have a B.E. in Telecommunications and Electronics with plenty of additional IT certifications on Cloud and IT solutions. Currently working as a solution architect at OFI.COM located in Mexico City. About 8 years working on IT environments focusing on new tendencies and technologies which helps thrive the company's goals and always trying to have different ideas on services. More than 4 years of experience on cloud technologies (IaaS, PaaS and SaaS) and exploring different solutions that can increase the cloud reach on the day to day tasks When I am not working, I like everything related to cars, working out doing Crossfit, read on new technologies and trying to keep up on the new changes related to current solutions or developments I am currently working on deepening my blockchain knowledge to contribute more in the community by creating more ideas and more suggestions on ways to develop blockchain solutions. Very excited to be part of the EOSMX group to be one of the top block producers in Mexico and create great material
Jorge Linares   |   Community Manager
Obtained his degree in Telecommunications Engineering from the Polytechnic University of Valencia (Spain). He developed a large part of his working life at Microsoft before landing in Mexico. In love with new technologies, he is passionate about cryptocurrencies and blockchain technology. Focused on developing solutions based on blockchain technology, and helping the community achieve its goals.
Carlos Mejía   |   Blockchain Expert
Qualifications profile Commercial and Sales Support Manager Professional with experience in strategizing, execution, and delivery of SCM / Sales & Distribution projects. 2+ years commercial management for Telco Outsourcing Services & Vendors, drive new business to the organization, Vendor selection/management and T&Cs' contract advisor. 2+ years marketing experience driving new business introduction and marketing strategies for worldwide markets. 14+ years operational experience managing an international supply chain for high technology products. IBM NextGen Talent Program (only 300 employees selected worldwide) Develop unified cross-cultural teams to achieve common goals. Problem solver who accurately assesses technical challenges and successfully transforms ideas into workable solutions. Processes design and business re-engineering Effective oral and written communication and excellent interpersonal skills Education Master in Quality and Productivity Systems Experience 2017 to Date OFI Mexico Partner & Commercial Director Responsible to manage Sales Mexico Market Strategy and coverage model. Create Incentive program and overall sales process management & territory/account plans.
1997 to 2017 IBM Mexico
SSD HGA Autolines– Process Engineer, RESO – Process Engineer and Warehouse Management Team leader, High Complex Solution and Fulfillment Project Manager, Customer Solution Center - Business Development Manager, Global Roles: Marketing Offering Manager & Channel Operations Program Manager, Senior Commercial Manager, Sales Transaction Support Country Manager, Enterprise & Commercial Sales Leader, Responsible to manage Sales Operations of Enterprise & Commercial Territories (85% of IBM Revenue in country). Work with Territory & Brand Leaders to define main Solutions per customer to achieve business results. Define Sales Coverage, Accounts/Seller Quota, OER (Expense vs Income) Targets, Incentives. Top Opportunity Management.
Francisco Juarez   |   Solutions Manager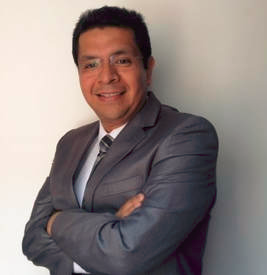 Born in Mexico City; He is a Communications and Electronics Engineer specialized in Communications from the National Polytechnic Institute. In 1993, Francisco began his career in the electronics industry as a foreign intern in the area of assembly lines and quality of computer equipment working for Epson Mexico. Francisco has worked in some Systems Integration´s Companies in Mexico, 12 years in Centro de Productividad Avanzada with position of Presales Manager, 5 years in Emersys de México as Director of Solutions, 5 years in Imagenology and Global Distribution IGDS Systems with Position of Solutions Director, with the challenge of creation of Information Technology Solutions to cover business needs. With 22 years of experience in the Information Technology market he has been responsible for projects such as: • Migration of workloads towards a new Data Center of Pemex Gas and Basic Petrochemicals. • Optimization of workloads in the Data Center of the National Water Commission. • Integration and implementation of 10,000 digital classrooms for Enciclomedia, in the state of Michoacán. • Process of Digitalization and Standardization of title of the property. through which EMC Documentum Enterprise Content Management in the Institute of the Function Registral of the State of Mexico. • Design and Implementation of the Data Center Defined by Software in the Systems Technology State Agency of the State of Mexico. • Design and Implementation of Data Center Defined by Software, General Justicie Agency of the State of Mexico. • Desktop virtualization in the of Public Education Agency of the State of Mexico for 200 digital classrooms. • Demand generation strategies with wholesalers and global manufacturers with marketing funds granted by manufacturers. Francisco, has training and certifications related to commercial areas and Engineering from the main software and hardware manufacturers worldwide.
Edisson Olarte   |   Operations Lead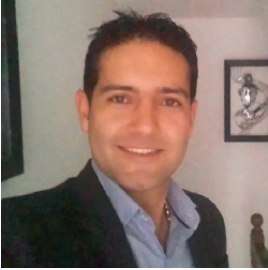 Electronic Engineer, Master's degree in telecommunications engineering of the National University of Colombia, currently I am studying MBA on EAFIT Business School. I have more than 11 years of professional experience, leading telecommunications and technology projects in mult-sectors companies and multinationals as IBM, aligned with good market practices, I am certified as PMP, ITIL Foundations, Cobit v5 Foundations and IBM Blockchain Essentials. Since October 2017, I am the OFI Services Delivery Group Director for Colombia and Mexico.
Andrés Trujillo   |   Cloud Technical Leader
Leader with experience in TI Industry in the management, the establishment and projects support. Certified design experience, infrastructure monitoring and update. Decisive and takes leadership easily, with the ability to analyze and identify in a fast way the logical and inefficient processes develops and implements IT processes to solve problems or organizational needs. Enjoys making long-term plans and definition of goals.
Abdul Cano   |   Dapp Development Consultant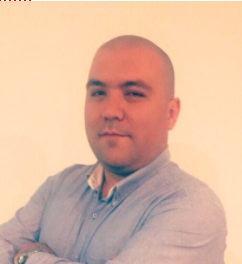 I consider myself a Computer Engineer trained to face the challenges proposed by the current business activity, with academic, scientific, technical and investigative training, honest, ethical, responsible, good moral habits and interpersonal relationships, with ease of learning, ability to analyze and with aptitudes for good performance in different areas, such as project management, analysis, design and development of information systems.
I am currently working as Project Manager at OFI.com.mx and I want to contribute with my experience so that all new challenges are overcome.
Jimmy Esguerra   |   Engineering Lead
Systems engineer, graduated in Colombia with experience in different development languages and great NetSuite knowledge. I have worked as a development leader in Colombia in different business areas like flowers exportation, sale of services and software creation. I am currently in Mexico working at ofi.com as a technology director and I am finishing a Scrum Master certification, I find great interest in blockchain technology and how it can be applied in all types of businesses.
SCALING PLAN
Phase 1
o   Server on EC2 of AWS (8GB Ram, 4 Cores, 50GB HDD)
o   Monitory from OFI-Kaseya Traverse
o   Frond-end & Back-end
Phase 2
o   Creation of private cloud
o   2U Servers (192 GB RAM, 2 SSD 200 GB, additional 8 HDD 4 TB for operation)
o   1GbE and 10 GbE interconnection
o   High-speed firewalls with 5 and 7 GB troughput
o   Infrastructure, monitory with Kaseya
Phase 3
o   Replication in Azure West US, FW Web App, DDoS Security and load balancers
Phase 4
o   According to analysis it will be possible to replicate in different regions of AWS or  Azure     (Europe, Asia)
COMMUNITY BENEFITS
Public Sector:  With the Support of our consultants we will be in communication with the National Digital Strategy Coordinator, Yolanda Martínez to be involve in the government projects around blockchain. You can read more here:
https://www.gob.mx/presidencia/estructuras/yolanda-martinez-mancilla.
https://www.gob.mx/innovamx/es/articulos/consejo-consultivo-blockchain?idiom=es
Financing: If we are chosen as BP we will give back 10% of our profit each year to support development courses about EOS Dapp to engineers in Mexico and LATAM
Recruitment: we will look for those engineers who want to know more about EOS technology and make bigger our community with professionals on the field
EOS Gurú: We will position 15 influencers in LATMA trough  Reddit y Telegram. We will organize an annual conference about EOS in the main countries of LATAM where these influencers will participate
EOS Regulation: Starting in Mexico, we will lead with other 2 entities the cryptocurrency regulations